Welcome to Integrated Mediation Estonia
In Estonia, mediation is well accepted as a method of alternative conflict resolution in primarily the fields of family and insurance. From 2010, Estonia has had a general Conciliation Act and as a result, 87 attorneys registered with the Estonian Bar Association as mediation practitioners. However, only a few attorneys actually mediate. Psychologists and social workers offer family mediation and Estonian Insurance Association has mediators for mandatory traffic insurance and other voluntary insurance disputes, handling ca 200 disputes per year.
Since 1995, Estonia  has also had an Official (State) mediator office  primarily for trade union and work (employee-owner) related conflicts. This institution provides a network of mediators in various country districts. Since 2010, notaries have been offering mediation – mostly in family and property disputes jointly in e.g. divorce cases with property division and child settlement issues. Notaries offering mediation are registered under the Chamber of Notaries.
In Estonia, there are two organisations uniting practicing mediators – Estonian Association of Mediators and Institute of Mediation. Both organisations offer training primarily for family mediators (160 academic hours).
Since 2018, mediation in labour disputes has been treated as a separate procedural remedy offered by Labour Dispute Committee that is part of Labour Inspectorate. One of the main tasks of the Labour Inspectorate is resolution of individual labour disputes via an extra-judicial (ADR) labour dispute resolution body. Family mediators have their own professional standard that has been in use since 2009 and is registered by Estonian Qualifications Authority. At the moment, there are about 30 active family mediators in Estonia.
Under jurisdiction of Ministry of Justice the so-called Conciliation Act was passed in November 2009 and has been enforced since 1 January 2010.
The Integrated Mediation representative in Estonia is Arno Baltin.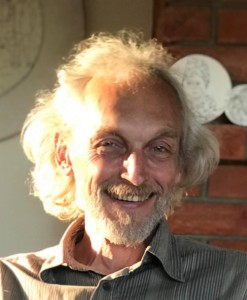 Arno Baltin  is a qualified  psychologist at Tartu University where he graduated in 1984. He has been working as social skills trainer, as lecturer at different Estonian universities and as a mediator. He completed training a as a mediator as well as  mediation trainer by Arthur Trossen and as Cross Border family mediator by MiKK e.V. – International Mediation Centre for Family and Child Abduction.
Mr Baltin has been working as family mediator in Tallinn Family Center and has experience in work place mediation. In 2019, he initiated an academic course on "Psychology of Mediation" for master level students at Tallinn University. He has been working with lawyers, judges and social workers in format of mediation skills  training.
Contact details:
Arno Baltin
Põllu 6
11616 Tallinn
Estonia
phone: +372 5134859
Email: arno @tlu.ee